Full name Christopher Ashton Kutcher, this Iowa-born actor/entrepreneur is the latest addition to Two and a Half Men, America's biggest sitcom. ...
MAURICIO LIMA/AFP/Getty Images
Ashton Kutcher Shows and Performances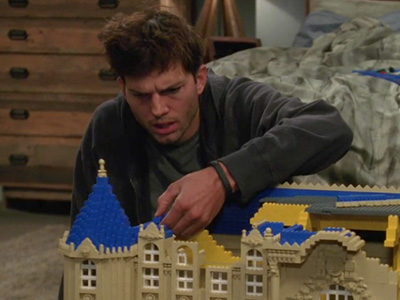 Walden's been hidden away for a few days mourning the end of his relationship with Zoey. What's he been ...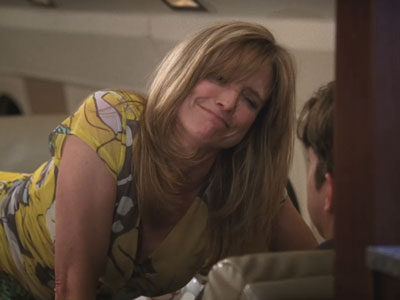 Lyndsey experiences a bit of air sickness on Walden's private jet. Can she find a sick-bag in time? Doubtful.
Walden and Zoey hit some literal and emotional turbulence.
Photos
Jon versus Ashton. Who's the biggest triple threat?
Miley gets wiley with our boys.
Bemused residents of sleepy villages awoke one morning to find their little home renamed Ashton Kutcher...
Full Biography
Full name Christopher Ashton Kutcher, this Iowa-born actor/entrepreneur is the latest addition to Two and a Half Men, America's biggest sitcom.
After some troubled teenage years and a brief stint studying biochemical engineering at University of Iowa, the sickeningly handsome Ashton found work as a model for the likes of Calvin Klein and his career in the limelight took off.
Fact: Ashton has a twin brother named Michael who was born with a septal heart defect.
Named one of People's 50 Most Beautiful People in the World, Ashton, after just one audition, slid straight into his role as Michael Kelso in groovy sitcom That 70s Show.
On the side, Ashton made the move into movies and his first big hit was alongside American Pie's Seann William Scott playing Jesse in the stoner comedy Dude, Where's My Car?
In 2003, Ashton produced and hosted his own take on the hidden-camera show, setting up his celebrity pals in MTV's Punk'd. Punkees included, Kelly Rowland, Zac Efron, Usher, Halle Berry, Lindsay Lohan, Jason Bateman, Mila Kunis, 30 Rock star Tracy Morgan, Scrubs' Zach Braff and oodles more.
Since then save for The Butterfly Effect, and The Guardian Kutcher has stayed with the comedies starring in films such as Cheaper By The Dozen, Just Married, What Happens in Vegas, and more recently Killers and No Strings Attached.
He may play the odd male bimbo but Ashton is far from a dumbass. He co-founded the production company and social media studio Katalyst and also exec produces a number of shows including reality gameshow Beauty and the Geek.
In 2005 he married G.I. Jane Demi Moore, and together they founded the Demi and Ashton Foundation which aims to fight human trafficking – namely the sex trafficking of children.
Ashton was also the first to reach a million followers on Twitter. With an army of 7 million followers and counting, he's one of the most influential celebrities of the moment.
Ashton's now taken the biggest job going in American television – serving as the replacement for Charlie Sheen in Two and a Half Men after the Warlock's antics proved too much for show runner Chuck Lorre.
Playing Internet billionaire Walden Schmidt in the sitcom, Ashton said of replacing Sheen: 'I can't replace Charlie Sheen, but I'm going to work my ass off to entertain the hell out of people!'
We can't wait!
Did you know?
Ashton has two toes webbed together on his left foot. He'll challenge anyone to swimming in a circle.
Download Two and a Half Men on