Jack Whitehall may just be the new face of comedy. Young, talented, funny and, dare we say it, pretty stylish and good looking too. ...
Jack Whitehall Shows and Performances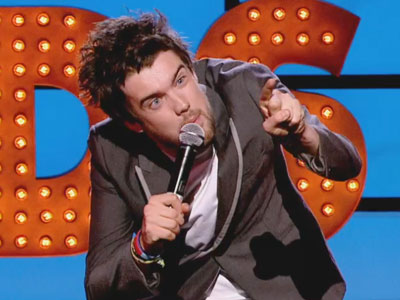 One thing that really annoys Jack Whitehall is those government adverts that are completely over the top for ...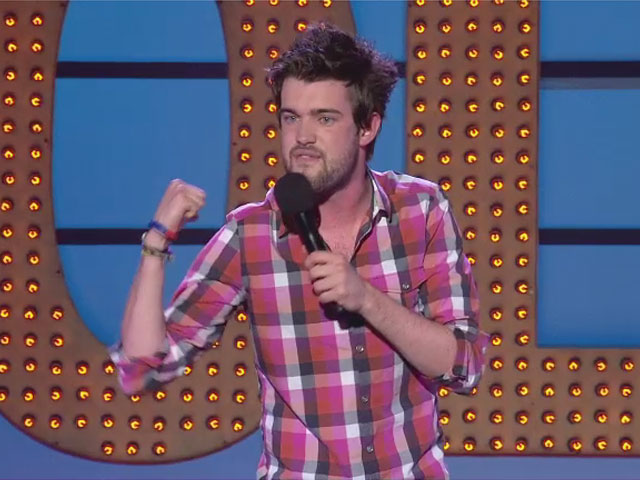 Jack Whitehall tells his Live at the Apollo audience why he hates Twilight star Robert Pattinson.
Full Biography
Jack Whitehall may just be the new face of comedy. Young, talented, funny and, dare we say it, pretty stylish and good looking too.
Jack was born in London in 1988 and went to school in East Sheen, along with future Hollywood movie star Robert Pattinson. Jack decided to pursue a career in stand up comedy during his gap year at the tender age of 19.
In his first year of performing, he was not only a finalist and runner-up in 'So You Think You're Funny' and 'Laughing Horse' competitions respectively but also won both the 'harlie Harthill Special Reserve' and the 'Amused Moose Laugh Off'.
High praise continued in 2008 when Jack was a finalist at the Hackney Empire New Act competition and earned a nominee for Best Newcomer at the Chortle Awards.
In 2009 Jack was also nominated for the Best Newcomer award at the Edinburgh Festival for his first solo stand up show 'Nearly Rebellious'. He returned in 2010 with a new show, 'Learning Difficulties'.
Jack is a natural performer, something which is evident given his young age.
Extremely confident and comfortable with himself, he does what every stand up comedian should do, tell jokes about his everyday life, things he watches on the television, news stories and anything that the audience can relate to.
He's not afraid to lampoon his upbringing, which might include his family, and is incredibly quick witted if anyone tries to catch him out.
He doesn't like piracy or bank adverts and is not afraid of fat people, unless they come at him with a knife and fork.
Jack Whitehall will be very familiar to fans of Big Brother having guest presented the spin off show Big Brother's Big Mouth, the stepping stone show of one Russell Brand, in 2008 and the whole series of the show in 2009.
Also in 2009 he presented TNT Show on Channel 4 with fellow comedian Holly Walsh.
Jack is a panel show mainstay too, having appeared on 8 Out Of 10 Cats, You Have Been Watching, Mock The Week, Would I Lie To You?, Stand Up For The Week and Never Mind The Buzzcocks, which he has also guest presented.
In 2010, Jack performed at the prestigious Comedy Gala for Channel 4 at London's O2 Arena in aid of Great Ormond Street Hospital.
Jack Whitehall could be the man who brings comedy back to being referred to as the new rock n roll. He is a comedian who can bring comedy to the masses without dumbing down.
Intelligent, attractive and hilarious, Jack Whitehall is someone who is no doubt a star in the making.
Did You Know?:
Jack Whitehall's father Michael was an agent for Judi Dench, Colin Firth and Richard Griffiths. Expect to see Jack in the next Richard Curtis film then.