15 Music Videos That Will Awaken Your Inner Skater Punk
Wednesday, January 11, 2017 - 17:31
Let's get this out of the way right now: the 00s were terrible.
With the last vestiges of grunge being shed, and the halcyon days of the Nu Rave glow stick fuck fest on the horizon, 00s kids were stuck between a rock and hard place when it came to credible music.
But, luckily, because we were literal teen idiots, we didn't give a shit that all the music we listened to absolutely sucked. Why? Because we weren't listening to it. We were skating to it.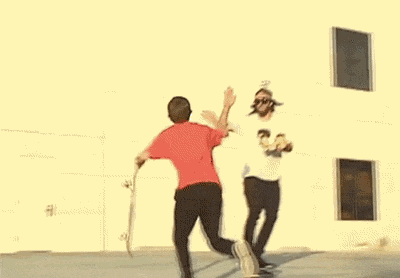 Kick flips. Grinds. Ollies. Nollies. We knew all the hip lingo, and we knew what music went well with pretending to pull them off.
So here, without further ado, are 15 music videos guaranteed to awaken your inner skater punk...
Green Day - Basket Case
Blink 182 - All The Small Things
Goldfinger - Superman
Reel Big Fish - Sell Out
Transplants - Diamonds & Guns
Hot Aktion Cop - Fever For The Flava
The Offspring - Want You Bad
Avril Lavigne - Sk8er Boi
Alkaline Trio - Stupid Kid
Sum 41 - Fat Lip
Less Than Jake - The Science Of Selling Youself Short
Fountains Of Wayne - Stacey's Mom
Good Charlotte - Lifestyles Of The Rich And Famous
The Distillers - Drain The Blood
Bowling For Soup - Girl All The Bad Guys Want
You Will Also LOL: A Definitive Ranking Of 00s Teen Movies You'll Want To Stay In And Watch This Weekend
A Definitive Ranking Of 00s Teen Movies You'll Want To Stay In And Watch This Weekend
RatPac-Dune Entertainment

14 of 28