Featured Videos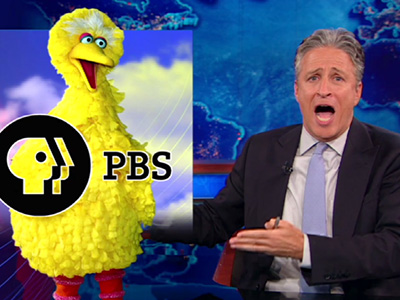 Barack Obama looks down at the podium while Mitt Romney fires Big Bird and lies about the deficit.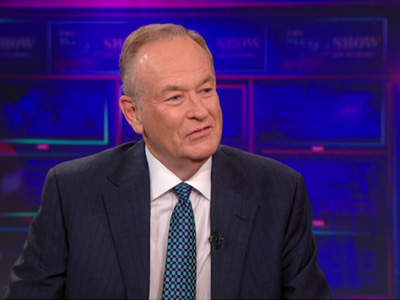 Jon asks Bill O'Reilly about his training ahead of their televised debate.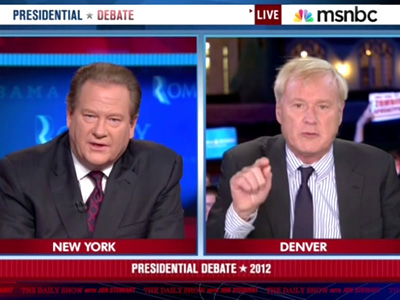 Chris Matthews thinks President Obama could have learned talking points from any one of MSNBC's shows.
Playlists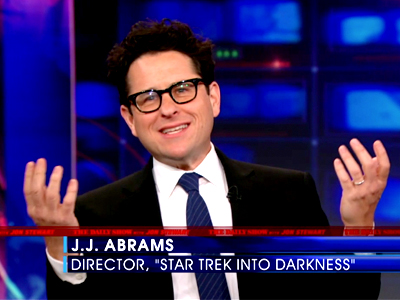 Jul 24, 2012
Watch exclusive extended interviews from The Daily Show and more right here."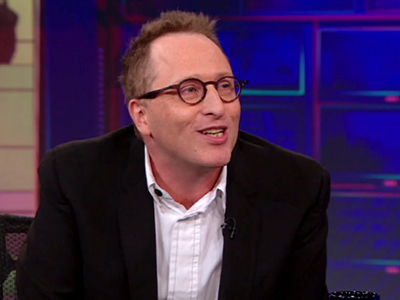 Dec 6, 2011
Watch some of the latest interviews Jon has had the pleasure of holding on The Daily Show."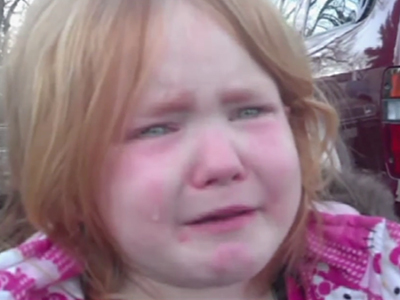 Nov 18, 2011
The funny final moments from Jon Stewart's latest shows."