Most women feel threatened at the thought of their man with another women, but not Monica – no, Monica feels threatened at the thought of her man seeing another cleaner. She insists Chandler must seduce Brenda, their new cleaner and potential trouser-thief, but he has about as much success as Phoebe, who's trying to ...
Videos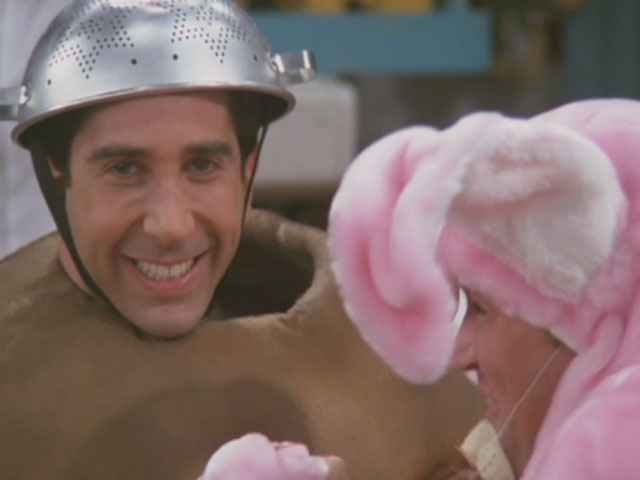 Laughing at other people laughing. It's strange but hilariously contagious. Watch this gag ...
Baby Geller-Green is born! Everyone gathers round the bed to see her, but Rachel can't forget ...
The baby is finally coming, but Ross and Rachel must wait while every other woman in the ...
Summary
Most women feel threatened at the thought of their man with another women, but not Monica – no, Monica feels threatened at the thought of her man seeing another cleaner. She insists Chandler must seduce Brenda, their new cleaner and potential trouser-thief, but he has about as much success as Phoebe, who's trying to get into the pants of her twin sister's ex-boyfriend (Sean Penn). =