A Muslim Schoolboy Spelt "Terraced" Wrong And Got Questioned By Police
This spells disaster.
What's the worst thing that's ever happened to you because of a spelling mistake? A snarky comment by Dennis on your Facebook status? Your CV being thrown in the bin because you wrote "excellent profreader"? Whatever it was, it can't be as bad as the experiences of this school child.
The 10-year-old Muslim boy (who has not be named by the press) was describing his life during English class and wrote, plainly, "I live in a terrorist house".
His teachers, who didn't realise the child had meant to write "terraced" house, reported the family to the police.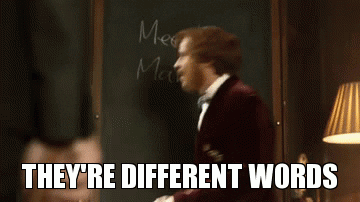 The poor child was then questioned before the authorities realised their mistake.
We hope the teachers learnt their lesson.